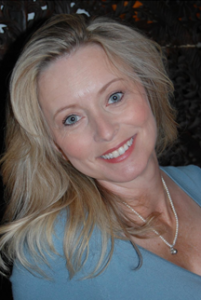 Kathleen Johns is an internationally known second generation Master Psychic based in Bozeman, Montana
Kathleen has performed well over 15,000 individual sessions during her nearly three decade career of helping clients on every continent in the world and all walks of life navigate their own unique soul path.
Kathleen is a Master of the Divinatory Arts to include Tarot, Natal Astrology, Numerology, Palmistry, Tea Leaf Reading and several other ancient modalities.  Kathleen also practices Emotional Freedom Technique and is a Reiki Master and Instructor in the Usui Shiki Ryoho tradition.
Mediumship Readings are available for private session or groups. Kathleen has a strong ability and gift in receiving messages from the other side.
In print, television and on radio Master Psychic Kathleen Johns and her work have been featured to showcase the best of psychic talent in North America.
Studio Location: The Bozeman-321 E. Main Street-Studio 201 "Mantra"-Downtown Bozeman, Montana
A Note From Kathleen
The word "Psychic" is of Greek origin meaning "of the soul."
Our souls speak to us.  Are we listening?   Many times we cannot see a clear path to make the decisions that lay ahead of us. We know something isn't right but we can't quite put a finger on it.
In my work as a Master Psychic I tune into the energy your soul is radiating and help you learn to listen to your soul speak.
What Can A Session With Master Psychic Kathleen Johns Do For You?

• Illuminate opportunities in your future – business, love, and health
• Empower Free Will choices that strengthen your relationships
• Guide you to happiness, love, and abundance
• Inspire you to live your potential
• Provide you with powerful and helpful tools to use on your path for optimal results
                               I specialize in areas of love, finance, careers, and future. I also provide individual and group guidance.
Readings are available by appointment for both In Person and By Telephone appointments.
Use the "Schedule Now" button below to the left to book your session.
I look forward to working with you!
Kathleen Johns-Master Psychic
Additional Questions?  Visit the FAQ page.